I finally found some time to end this job
22 août, 2007 16:33
This is my daily Rabbit GTI
16 août, 2007 13:47
1584 for the superbeetle
15 août, 2007 21:06
The engine has to be in the car before we leave for the track saturday...
Aircooled in progress
13 août, 2007 18:05
I'm about to put back together a wild 1600 for my superbeetle.
and I also spend some time on a different kind of vehicle...
Today: cruise night.... wuuuuuup
29 juillet, 2007 03:53

(Lire la suite de l'article)
This evening: VWspirit's monthly meeting in Sauvabelin, BBQ, hot cars 'n garage attitude
27 juillet, 2007 17:15
Vwspirit meeting 07 is over
17 juillet, 2007 18:49
RS engineering
16 juillet, 2007 20:42
Hot 1776 driven by 1200RSR on the right lane

heads by 1200RS
That's masters @ work, lil boy!
-
16 juillet, 2007 18:32

(Lire la suite de l'article)
Boss Hoss
13 juillet, 2007 21:30
Just bought myself a new set of wheels
My folks helped me swing the deal
Believe me buddy I'm no fool
I got the money working after school
It's a move in this car and I've never lost, 'cause
It's a real boss hoss
real boss hoss
Silence Eraser
11 juillet, 2007 19:50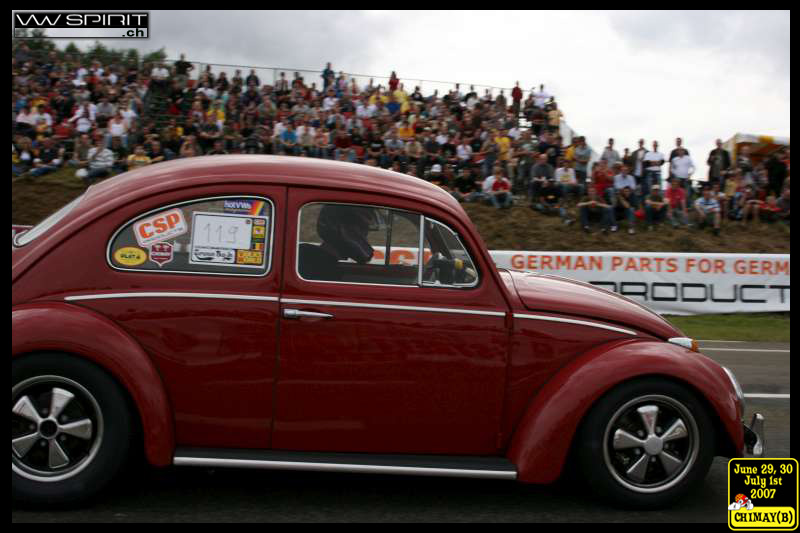 Swiss burnout
09 juillet, 2007 21:17
Burnaway in Oslo
05 juillet, 2007 21:28
A small movie that I hadn't been able to play for a long time brought to you by youtube...