'67
31 décembre, 2007 13:34
My friend Léo is collecting parts to build a very special engine...
Berg header:
The 2007cc will also get a different Berg-engle camshaft and a set of wild heads.
But the main surprise will be 20 cm higher that these parts....
Follow the evolution of this delicious bug; click on the pic!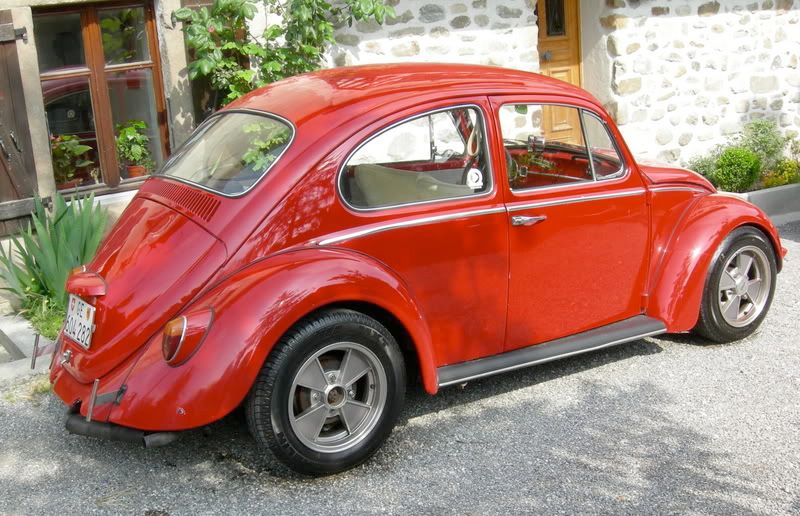 Vwspirit drag 66, restorable?
30 décembre, 2007 12:33
VWspirit drag 66
30 décembre, 2007 12:19
Nice point of view #2
26 décembre, 2007 14:19
Merry Christmas VWF day
21 décembre, 2007 16:08
Vwspirit drag 66
03 décembre, 2007 06:17
Dernier weekend avant le weekend prochain
22 novembre, 2007 18:12
Bien sur, le bus est un peu trop haut, mais je suis bien obligé de faire un peu de pub pour ce p'tit gars qui se lance
Plus sérieusement, cliquez sur la photo pour visiter transportergarden.com
Et la semaine prochaine, une nouvelle fournée de photos de l'avancement sur le drag 66
More porn
13 novembre, 2007 18:59
A LOT of people came to work on the vwspirit drag project!
11 novembre, 2007 08:05
Enjoy the movie:
if you want to follow the evolution of this car, visit this link.

Monthly Barnfind: 66 export
21 octobre, 2007 20:56
Fin de saison 2007
05 octobre, 2007 15:54
Karmann Ghia typ 14
27 septembre, 2007 19:11
That's not a new picture, but I wasn't able to find it any more on my page, so enjoy this beautie
This car is GREAT with Fuchs!!
13 septembre, 2007 17:55
Got one?
04 septembre, 2007 19:45