It's all about polish
01 mars, 2008 16:24
RIP Mark Herbert
29 février, 2008 14:13
The most famous acvw movie on the web:
I hope we get the parts soon
23 février, 2008 18:41
Rabbit GTI
09 février, 2008 17:37
I'm currently building an engine with vincE for his Rabbit.
He has been driving his car on different hillclimb and races in switzerland for a few years now and he needs a little bit more patatas to make the difference...
So we are fitting some Audi 3A "bubble block" engine parts.
First start
04 février, 2008 00:34
More flowers
28 janvier, 2008 21:52
Free oval... in fact it's already gone... cooker still available
18 janvier, 2008 09:39
Ca, on le dit pas assez...
04 janvier, 2008 17:53
'67
31 décembre, 2007 13:34
My friend Léo is collecting parts to build a very special engine...
Berg header:
The 2007cc will also get a different Berg-engle camshaft and a set of wild heads.
But the main surprise will be 20 cm higher that these parts....
Follow the evolution of this delicious bug; click on the pic!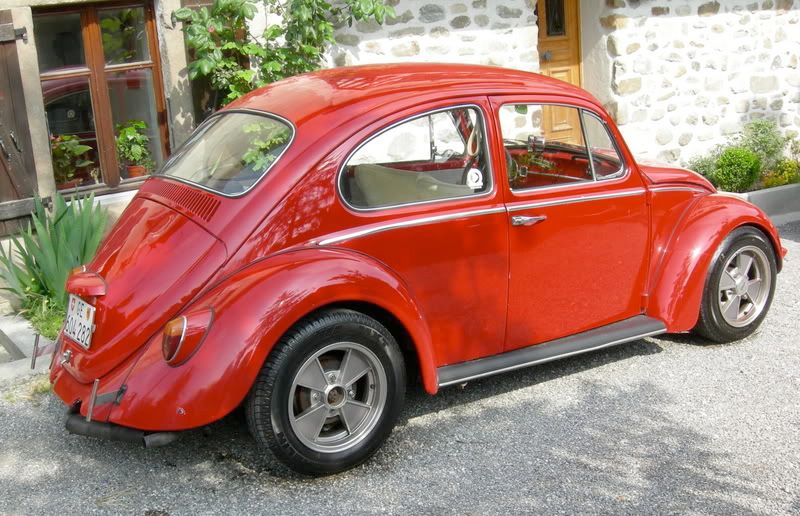 Dernier weekend avant le weekend prochain
22 novembre, 2007 18:12
Bien sur, le bus est un peu trop haut, mais je suis bien obligé de faire un peu de pub pour ce p'tit gars qui se lance
Plus sérieusement, cliquez sur la photo pour visiter transportergarden.com
Et la semaine prochaine, une nouvelle fournée de photos de l'avancement sur le drag 66
Aircooled in progress
13 août, 2007 18:05
I'm about to put back together a wild 1600 for my superbeetle.
and I also spend some time on a different kind of vehicle...
Today: cruise night.... wuuuuuup
29 juillet, 2007 03:53

(Lire la suite de l'article)
Vwspirit meeting 07 is over
17 juillet, 2007 18:49
RS engineering
16 juillet, 2007 20:42
Hot 1776 driven by 1200RSR on the right lane

heads by 1200RS
That's masters @ work, lil boy!
-
16 juillet, 2007 18:32

(Lire la suite de l'article)